⚡⚡⚡Notice! ! !(Transportation time)⚡⚡⚡
⚡⚡⚡USA delivery time: 3-7 days
List price includes all costs
You don't need to pay any other fees!
Secure Payment
We support multiple payment methods. You can transfer directly, if you encounter problems with the payment (contact us)
Technical Specifications
What Makes the X3000 Plus Best in Class?
Shimao 7 speed
lankeleisi x3000 plus is equipped with the well-known shimao transmission, you can switch any gear you want at will.
LED smart meter and waterproof main line
The intelligent LED display allows you to view all the bicycle information at a glance, including accurate power display, speed, mileage, battery capacity and gear position.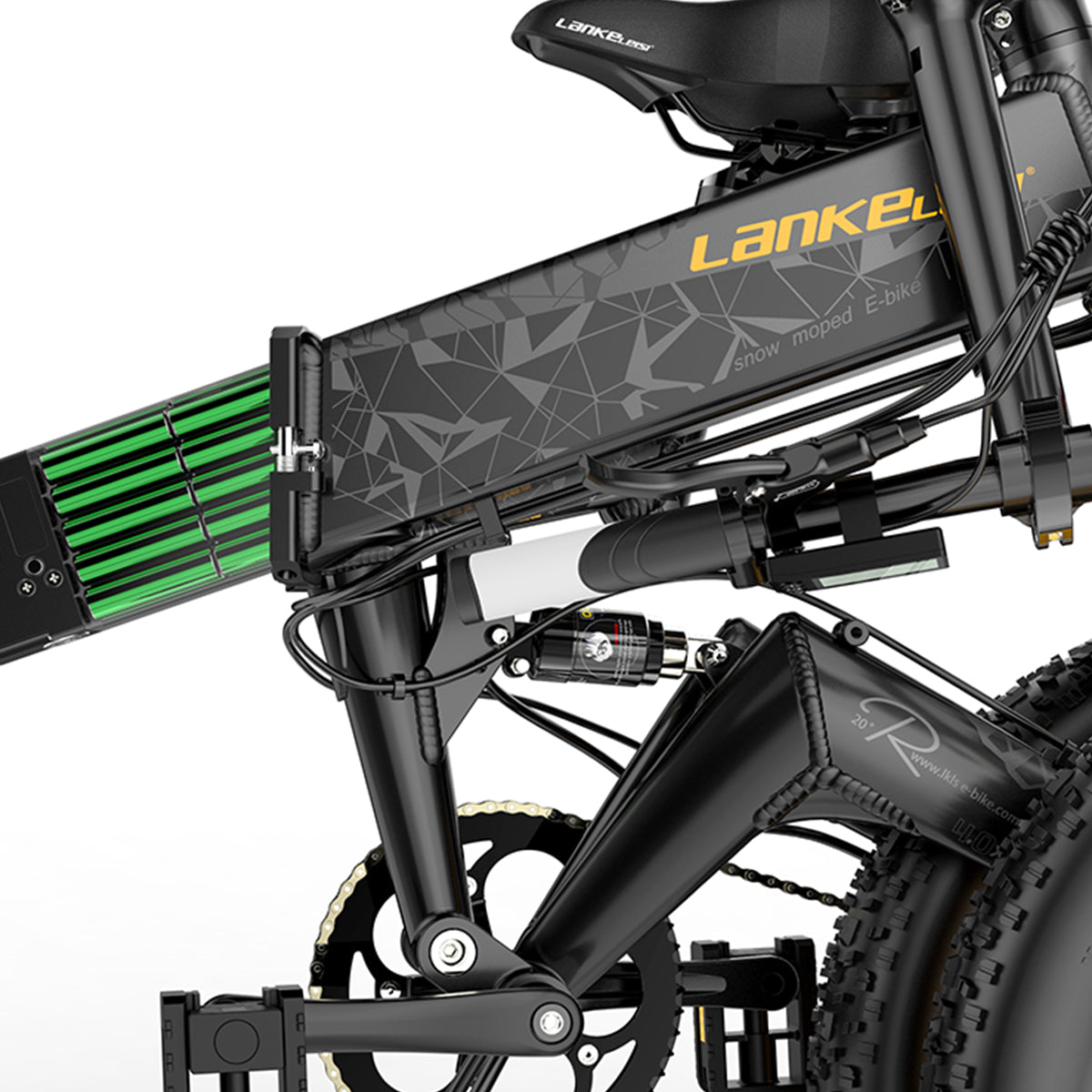 Removable mobile lithium battery
Removable mobile battery, you can remove it at any time and charge it where you want, and you don't need to worry about theft
48V 17.5ah large capacity lithium battery
x3000 plus has a large-capacity lithium battery with long battery life, long battery life, safety and reliability, and more than 1,000 charge and discharge cycles.It can help you to ride with a long endurance. It is a powerful electric bicycle that can reach 40km-60km after a full charge. If you use the booster mode, it will reach a terrible 100km+.
Double shock absorption
Lightweight materials are used for the front spring shock absorber, but a stronger shock absorber is provided. With rebound and locking functions, it is suitable for all kinds of roads.The spring rear shock absorber can filter bumpy roads and make your riding more comfortable.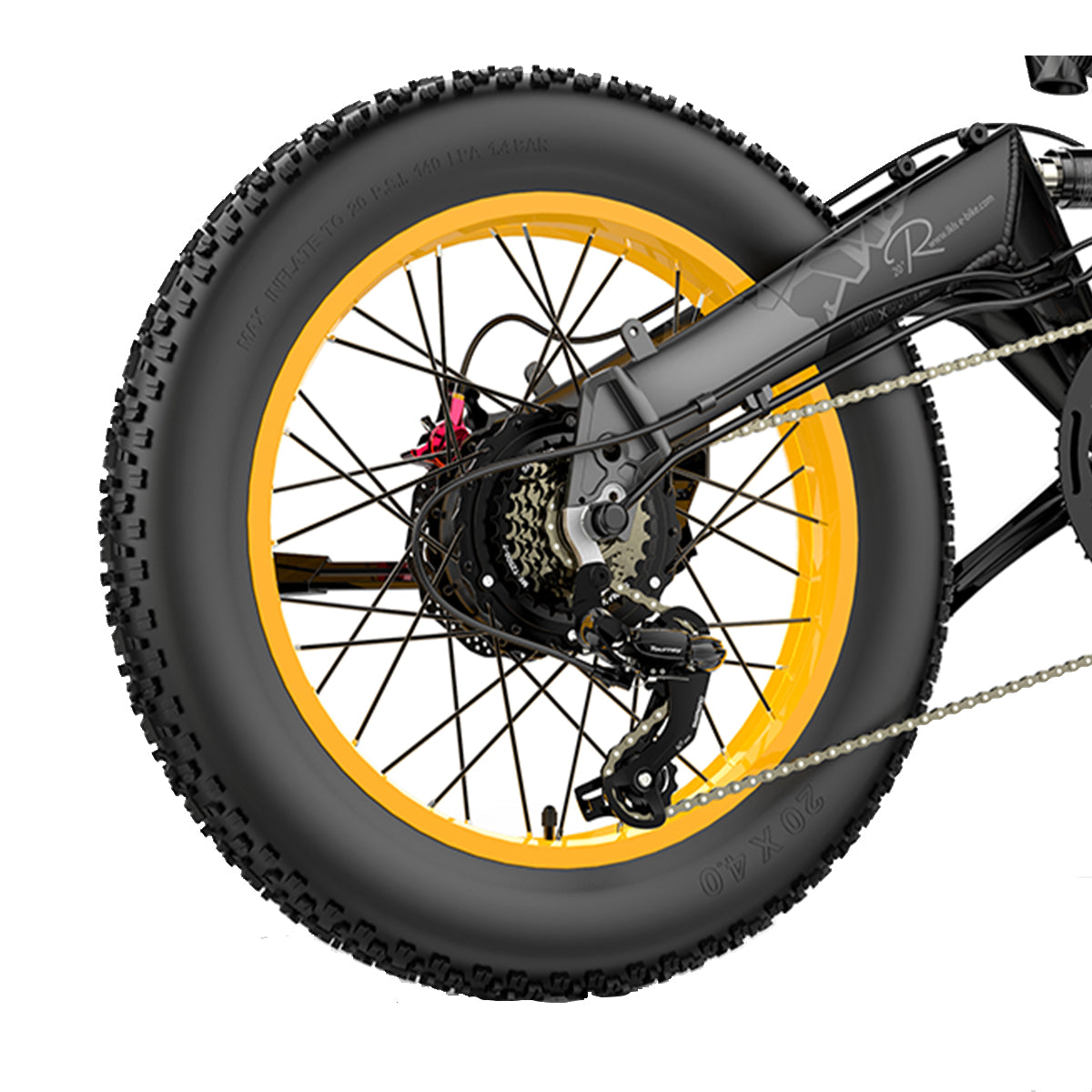 CHAOYANG 20 inch*4.0 fat tire electric bicycle
Fat tire electric bicycles can effectively reduce noise and vibration, and increase riding comfort.
What Makes It Special
FOLDABLE
COMPACT SIZE
1000W
POWERFUL MOTOR
48V 17.5Ah
SAFE BATTERY
UP TO 100
RANGE(KM)
MAX 45KM/H
TOP SPEED
330lbs
ULTRA-LIGHT
LANKELEISI X3000 PLUS
Folding Electric Mountain Bikes
The 17.5ah large-capacity lithium battery ensures long battery life, while the powerful 1000W motor ensures its powerful power. The x3000 plus uses a brushless motor, which can reduce the noise during riding and make riding more comfortable. Its top speed can reach 40km/h, and the highest incline height for climbing is 30°.
Battery
48V 17.5ah lithium battery
Charging time
For 5-6 hours
Range range
Pure electric is 45-65 kilometers, power 80-100 kilometers
Motor
1000W brushless rear-drive high-speed motor
Paint
Electrostatic baking paint
The Controller
The 5-gear power controller
Accessories For You
Give you a gift worth $200
Lankeleisi X3000 Plus Folding Electric Mountain Bike
Your cart
Subtotal:

Shipping & taxes calculated at checkout

View Cart